When you purchase 3D Box Shot Pro, you can download free bonus content packs to use with the software. You can see all the bonus content currently available here: Bonus Content
Over the coming weeks we will be focusing on each content pack in turn, looking in detail at what you can do with them. In this first article we're going to look at what you can do with Bonus Content Pack 009: Mugs. As 3D Box Shot Pro now supports 128 models per scene and a stacking system, we have created a series of pre-set scenes you can use with 3D Box Shot Pro and Bonus Content Pack 009. These are designed to give you a better way of showcasing mug designs, without having to hire a professional photographer with lighting equipment to photograph them for you, or invest in expensive lighting rigs and SLR camera's with macro lenses so you can do it yourself.
In order to use these presets you will need to have a purchased copy of 3D Box Shot Pro 4.4 and have downloaded the Bonus Content Pack 009: Mugs from our customer download portal and unzipped it to your 3D Box Shot Pro installation directory, so it appears like this:

The reason for this is simple. The 3D Box Shot Pro Preset files use a structured XML Schema for saving the path to the model files as well as the textures used. So if the preset file points to a location that doesn't contain the model or textures on your PC, it won't load. If you have installed 3D Box Shot Pro in a different location from the default, you can edit the path information in the preset file to point to where the files are located. I'd recommend using Notepad++ for this, Download Notepad++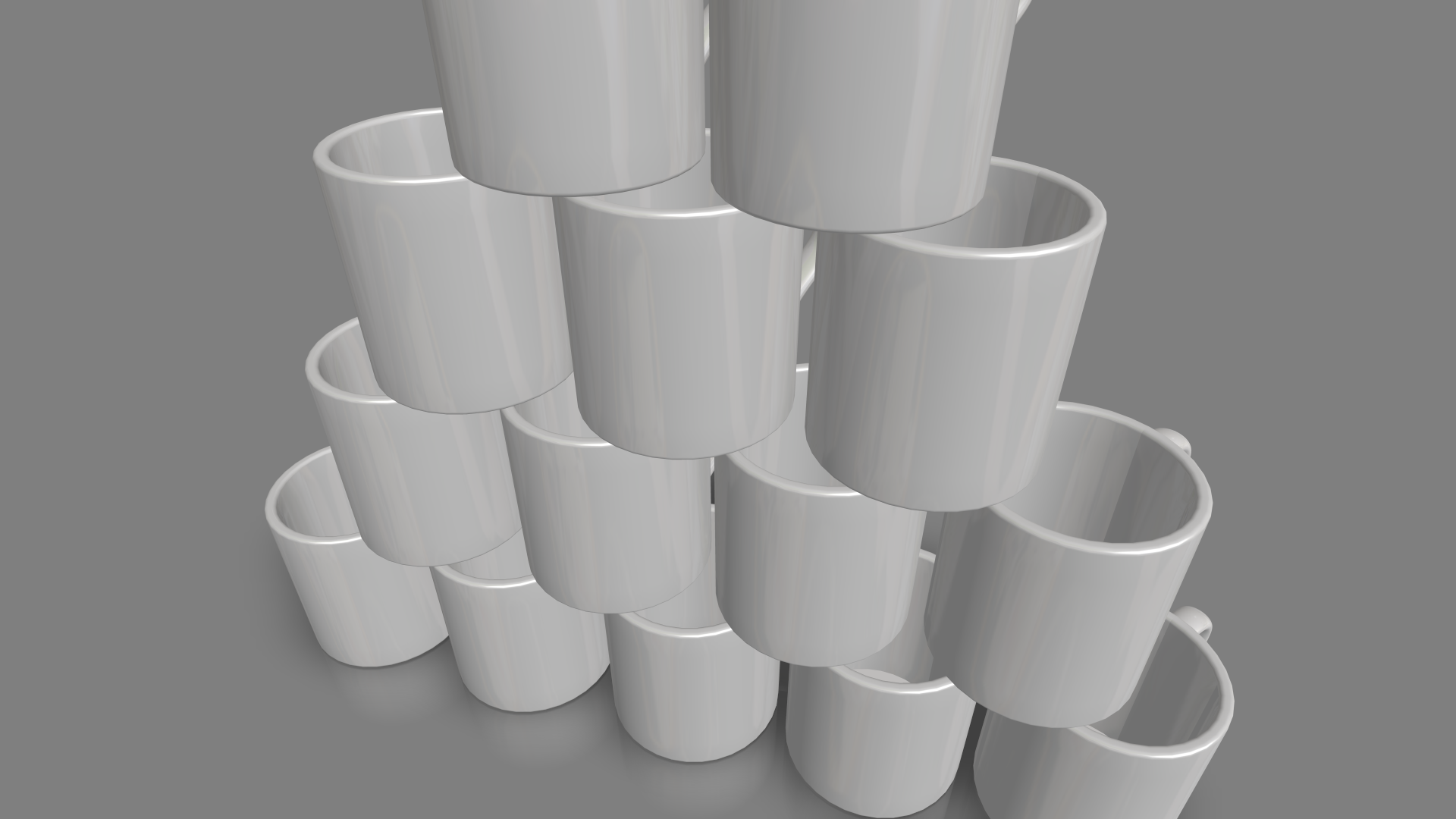 Download Preset Mug Preset 01
As the photographer Robert Capa famously stated "If your photographs aren't good enough, you're not close enough." One of the key benefits that 3D Box Shot Pro provides is an alternative to taking marketing photographs of your mug designs.
Instead, you can render them in 3D Box Shot Pro. Set up the scene or load a pre-set with lighting, reflections and shadows exactly how you like them, then render the resulting image. This saves time and money and provides extremely good quality results.
The trouble is that photography is difficult and expensive and creating the right lighting requires complex equipment and skills to produce the best results.
3D Box Shot Pro solves this problem by providing a virtual studio where you can create the perfect shots time after time.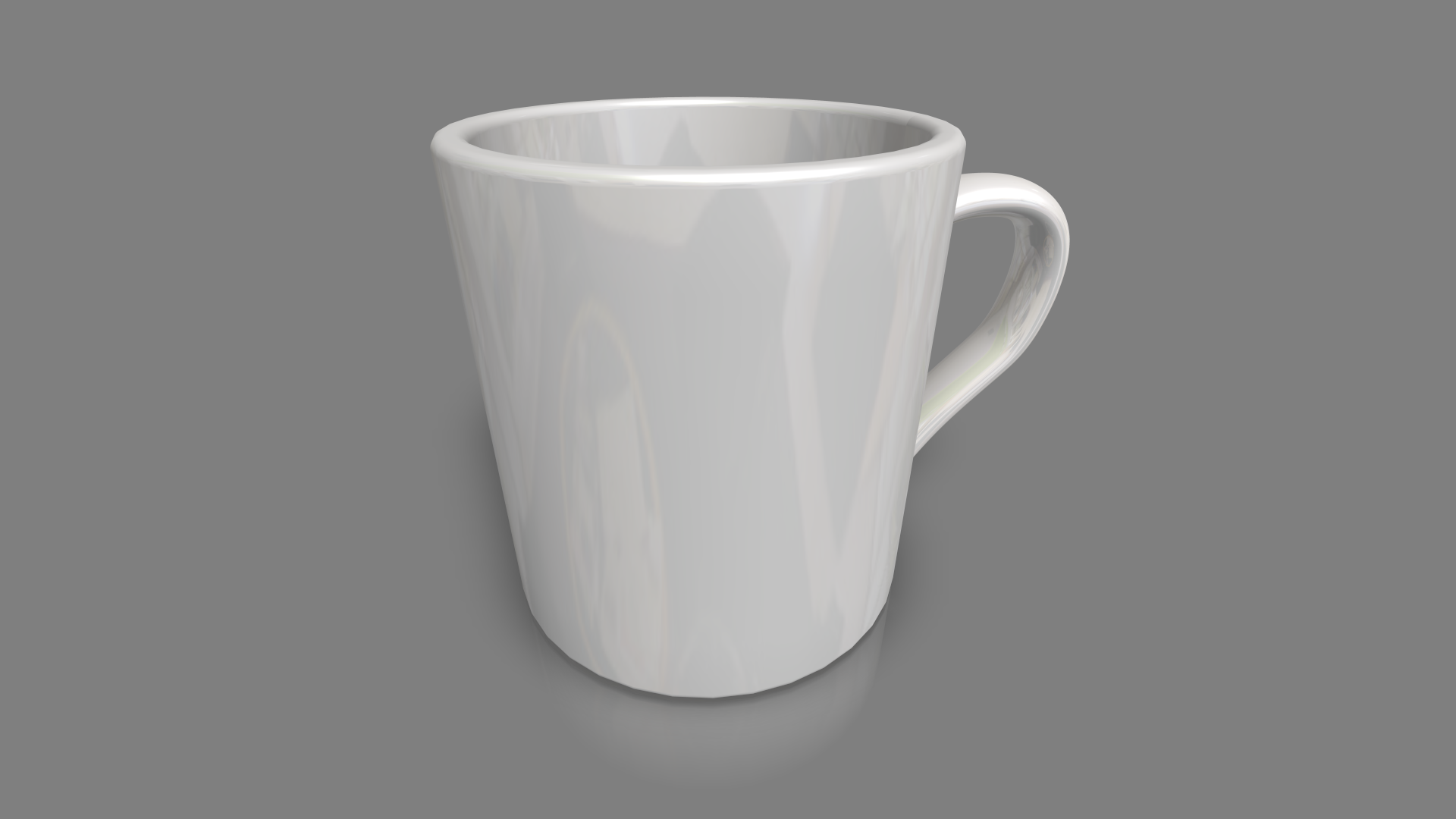 If you have any trouble loading the preset downloaded from this page, please check our preset troubleshooting page.
If you would rather not purchase 3D Box Shot Pro, or heaven forbid, only have access to a Apple Mac computer (3D Box Shot Pro only runs on Windows PC's) then we can render images for you. Contact us and we can normally work out a price that is comfortably within your budget. All you then have to do is email us your images and we will render the designs for you. We are normally able to complete this within 8 – 24 hrs. We can render images for the web, or very hi-resolution images for print.
Here are some examples of the mugs with textures loaded. These are currently being used by the Music Gifts Company in the UK on their website and promotional literature: http://musicgiftscompany.co.uk/