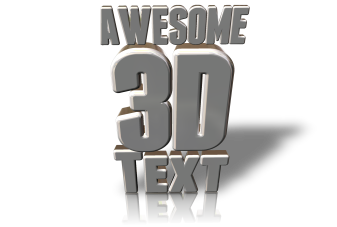 Stunning 3D Text
3D Box Shot Pro now natively supports 3D Text. We've taken a unique approach to 3D Text. Rather than simply extruding system fonts, we have create 3D models of every character from 5 beautiful fonts sets. This allows you to create some really stunning text effects.
36 Supported Model Formats
3D Box Shot Pro now supports a grand total of 36 different 3D Model formats. This feature is available in all version of the software at no additional cost. As a resultm you are no longer restricted to loading external .3ds and .md2 models. You can now load pretty much any type of 3D model!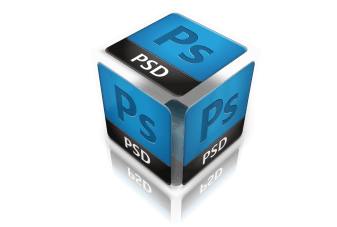 Loads .PSD Files
3D Box Shot Pro also allows you to load .PSD files from Photoshop as textures, environment maps and depth textures in the program. This means that you can design covers for eBooks and DVDs in Photoshop and load them into the program in .PSD format, significantly speeding up your workflow.